Continuation of my Melaka post, just pure captions actually.

#1 Rise and shine.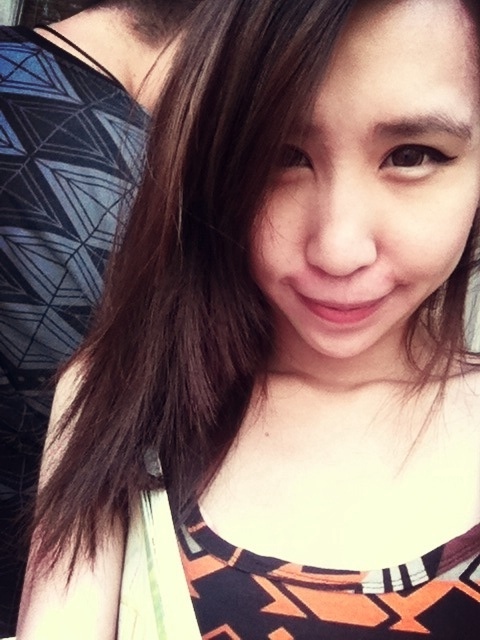 #2 I've never really walked around Melaka as early as about 9am but it's really great. Fresh air, less crowd, and especially windy that day.

#3 We walked into random back alleys…

#4 …and take silly pictures.

#5 After walking for a while we went over to a Lung Ann Refreshments to try out another famous duck noodle.

#6 Service was really weird because we don't get to order anything and all we do was just to sit and wait until they come to us. Which kinda took like 25 minutes after we sat down. Mm hmm.

#7 Typical Malaysian Chinese breakfast, half boiled eggs.

#8 Fatty's fish ball noodle that I have absolute no interest at. Me no do fish ball noodle, not my bowl of mee.

#9 My duck noodle which is better than the duck noodle from Kedai Kopi & Makanan Soon Yen. The duck meat weren't so shredded and the sauce taste just nice.
There's also a very famous Pork Satay at Lung Ann Refreshment but we were there too early so we didn't get to try.
Another next time maybe.
Lung Ann Refreshment
93/807, Lorong Hang Jebat, 75200 Melaka

#10 After our breakfast we rushed over to Baba and Nyonya Heritage Museum to catch their first session. There are two sessions everyday and visiting hours are from 10am to 12.30pm and from 2pm to 4.30pm.

#11 Unfortunately no pictures are allowed in the museum or else I would have snap a lot. Don't worry about heat and all, it's air conditioned. Entry is RM10 per person. Worth a visit but I kind of like Laksaman Cheng Ho Museum more because I get to play around and stuff.
We both walked back to The Stable for a short rest before packing our things up and continue the last part of our journey.

#12 Also, making a full use on the sunlight beaming in from the window.

#13 My silly fat boy.

#14 You see, I really enjoy staying at The Stable and I even asked myself if this is my house I seriously wouldn't mind. It's small but the space is sufficient just for the both of us. Just the way I like it. (:

#15 HAHAHAHAHAHAHAHAHAHAH!

#16 The view from our window, pretty ain't it?

#17 'The Stable', it'll be better if the rate is RM200 per night. #cheapskate

#18 A lame picture of Mr.Choi Lan. Never trust what he recommends.

#19 We walked around at Hereen street and came across something interesting. '8 Heeren Street is a two-storey building that was originally built in the 18th century, and was restored by local heritage body, Badan Warisan Malaysia, as a showcase of how a building of that period look like." It's a project to persevere the building by volunteered architects and organizations.'

"#20 Fatty paid so much attention reading all the facts and terms while I was too pissed at mosquitoes sucking my blood.

#21 There's no entrance fee needed and a guy will explain the rest of the stories.

#22 I was so distracted by those mosquitoes I cant be bothered listening to the guy explain, so I randomly took pictures of the place instead.

#23 And here he's explaining something about roof tiles.

#24 The Baboon House.
After getting pissed at the mosquitoes and fatty getting pissed at me getting pissed at the mosquitoes we went to our last stop at Melaka.

#25 You'll mistaken this place as an art gallery if you decide not to walk further in.

#26 Walk pass all the arts and you'll come to a nice cafe inside. The Baboon House is just a really long house, keep walking and you'll be surprised.

#27 Surrounded by greens and plants under the sunlight, no better place to have a cup of coffee.

#28 Baboon, they have none but there's a cute Golden Retriever for you to go awww. He was being really lazy that day but he did come to our table and greet us, how cute.

#29 They also have a cat for you to play with if you're more of a cat person. I heard they used to have a duck but the duck got lost and went missing.

#30 And mini fishes in a jar on our table.

#31 Fatty's coffee.

#32 My ice blended mango.

#33 Burger from The Baboon House surprised us, it was really good. In fact, it was a lot better than the ones I had in KL.

#34 I ordered BLT Sandwich which is equally just as good, though the taste wasn't that much of a difference since both had bacon in it.

#35 As I said, the house is really long so walk further in if you'd like to explore more.

#36 Different kind of settings to suit your liking.

#37 This could just be the one I like most. :)
The Baboon House
89, Jalan Tun Tan Cheng Lok, Melaka, Malaysia
I will definitely be back to The Baboon's House the next time I'm at Melaka.
It was meant to be Mods Cafe but they weren't in town when we were there but I'm glad I gave The Baboon House a go.
I was feeling really lazy and it took me days and days to finally publish this.
So lazy to the point where I only wrote a few captions a day and closed the tab later on.
Somebody please shake my lazy bugs off.