Manchester United won another title now. :")
Sneeking out of the house to watch this football match at 2.45 morning is very worth it. Haha..
How can I not watch this big big match?
At first the match is kind of boring, then Manchester score a goal. But then again, after that Chealsea score a goal too, by Lampard.
Kick kick kick, draw. Kick kick kick again, draw.
I was so sleepy when they kick for the additional time, 30 minutes.
I go straight to my friend, Jason's car and sleep.
But when its penalty time, I just cant help it and get out of the car to watch it.
It was damn exciting, super duper exciting.
I'm super happy that Manchester United win the trophy. :")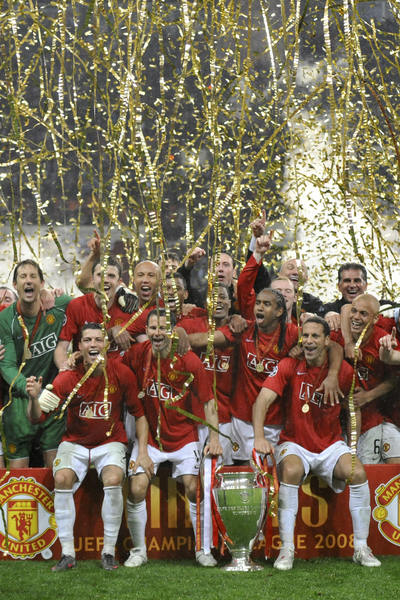 Kings of Europe!!