…bersambung.
actually i was damn lazy i plan to type, 'please go to my facebook and view the remaining pictures.'
but i must be a responsible blogger, cheh!
we woke up at 6 plus for the sun rise. first time ever in my entire life and i must say, waking up that early is so totally worth it.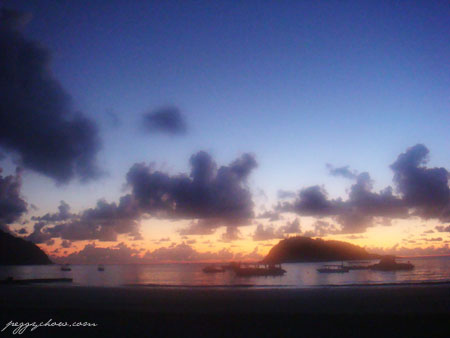 * the first picture in the morning and no i did not blur it. my camera's too cold but it looks so dreamy, pretty. (:

* half of our so called 'egg yolk'.

* i like this picture, there's a woman jogging. :D

* four of us.
ate breakfast after the sun is up and after the meal i mr.headache visited me. wth!
pop a panadol and went to sleep. for few hours. :\
but i was energetic again after that. bwaha!

* i just simply love the colour of the sea. different shades of blue. (:

* ♥ this picture.

* hahaha! trying to be Ip Man maybe.

* the place where we sit is bloody hot and it keeps moving. but we look nice. LOL!

* beach boy. haha

* actually i'm only 12. wtf

* went to have our lunch after that. red faces, the sun is real hot.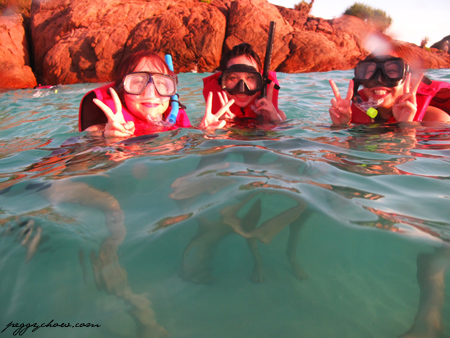 * and then snorkeling.
snorkeling damn tiring can. plus a little scary also. it's like we're required to swim so far (to me it's far because my short legs couldn't touch the sand which is scary although i'm wearing the life jacket) and float here and there. mouth also tired cause we have to bite that thingy to breathe, then arms and legs also tired coz have to swim and swim. T_T
it almost killed me wth.

* foon, me, yan. funny legs.

* hi! i'm nemo's friend. a fish.

* senget, cannot stand properly. haha

* pretty worn out but still want to take pictures. :\

* while waiting for dinner. (lots of stuff on the table)

* our last picture at redang. the one beside weng kee is his diving instructor.
quite a handful or friends asked how much it cost for this spontaneous redang trip.
it's pretty cheap, only about Rm300++.
Rm90 for the ferry, Rm150+ for the 2 nights accommodation including breakfast, and the remaining is lunch and dinner. Depends whether you wanna eat economically or the other way round.
you can set your own budget but not as expensive as taking packages.
i seriously cant wait for the next trip. hee. :D
it's labours day, have fun y'all.