Last week, Ben suggested that we go to Port Dickson for a short trip.
Of course, I'm up for it. He wanted to stay at water chalet but it's kind of pricey so I tried googling for a cheaper place to stay.
Found Avillion Cove and I didn't actually know there's a place like this in my country.
Fall in love with it once I saw the pictures on their website.
I just love seeing all this yatch.

* Wasn't sunny the day we arrived.

* Lovely yatch waiting to greet us :D
Guess my picture did not do much justice. Maybe you should take a look at their website here.

* Our premium room. I wanted a deluxe because it's cheaper but it's fully booked. U_U

* This premium room can actually accommodate up to 6 person. The room is Rm200++ per night, if divide by 6 person, one have to pay roughly Rm40+ which is pretty reasonable for me. The room is spacious enough, clean and looks nice at the same time.

* My crappy nude face before swimming. I wonder how many times more I have to disappoint this guy because I cant stay in the pool for long due to the temperature. I really cant stand the cold but this time I'm slightly better, I really did swim. :wink:

* This is my…

* …poser boyfriend. hahaha
Get to rest awhile after swimming and shower before heading out to Seremban for our dinner.
No gps needed as his hometown is at Seremban.

* Brought me to try Seremban's oh-so-famous baked crab but he actually did not know which restaurant to go.

* Taste good? Nah, normal.

* Went back to our hotel's bar for a drink and pool session after dinner. Wanted to go for a walk by the beach but I was too tired. End up watching some scary movie in our room. I'm such a 'potong' girlfriend, haha.
Oh ya, saw this funfair on our way to dinner and decided to stop by when we're heading back to hotel.
Ben: Why is the funfair on my dad's land.
Me: Har!? T_______T"'
I don't know how to react wth. But that funfair is a fail funfair. Big time.
Sigh, the thought of missing this funfair during March makes me a sad girl, wuwu.
Remaining pictures are from Instagram.


* Imagine that, we rather play with Instagram than the rides at this funfair.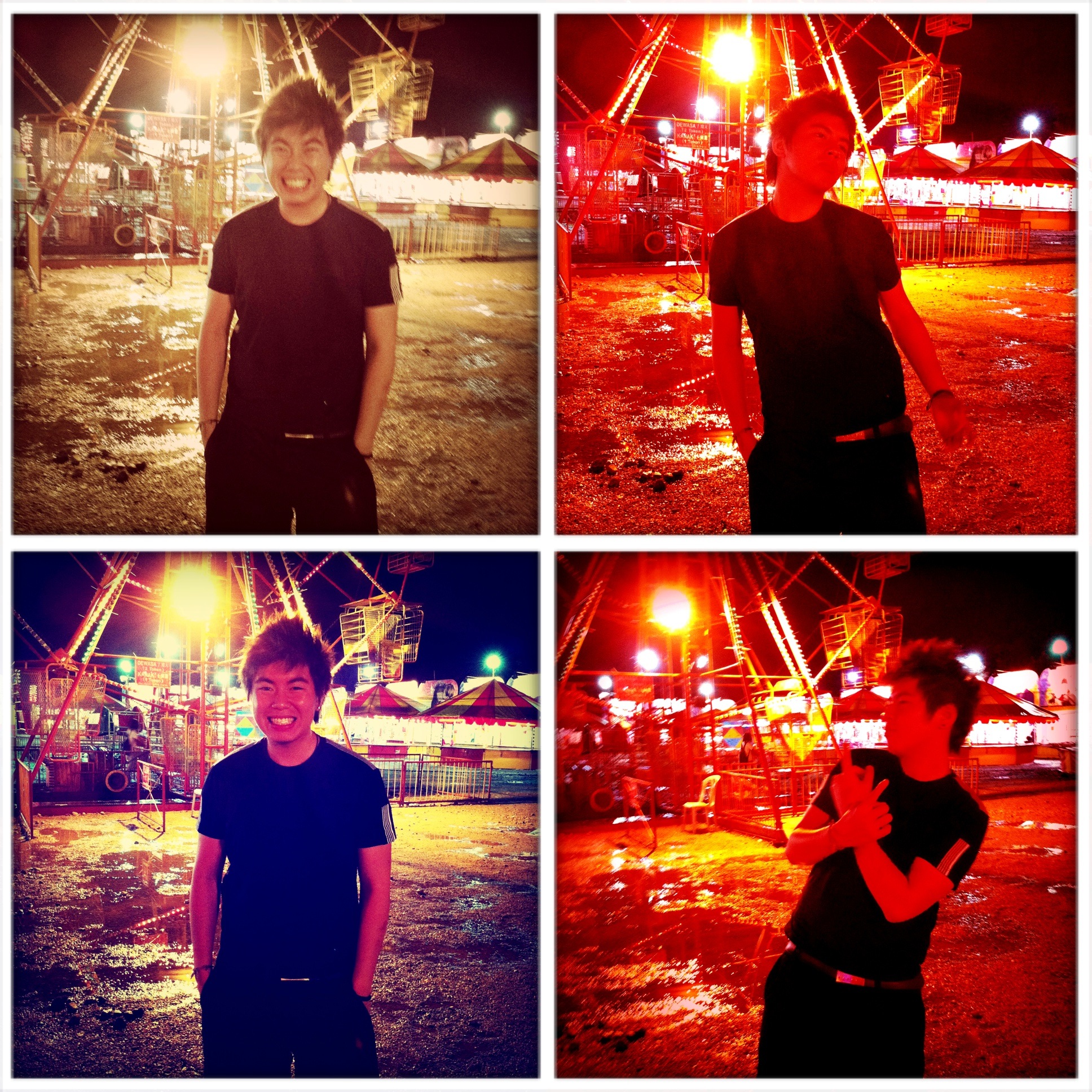 * Hahahaha. I can laugh all day looking at this picture.
Yeah, back to the movie. Slept late from watching the movie thus waking up late and skipped our free breakfast! D:
Hur! Damn sad can, I love breakfast buffet. ):
Ended up paying for some sandwich.
Went over to a beach for some kite flying session after checking out :D

* KITES!!!

* Me and our kite :D

* How come he knows how to fly a kite?

* But I don't.

* heart this picture though I look kinda chubby!
Such a relaxing trip yet fun at the same time. I'm gonna do the kite flying again someday :D
If only we had more time to stay there, it will be even greater.
A very nice place to just chill, sit back and relax.
Ending this post with a 007 picture. HAHAHAHA!!