Looking at the amount of pictures from Bali that I have to sort out and upload makes me want to cry.
Realising that my brain most of the time functions a lot slower when I try to cramp out a blog post makes me want to cry even more. Hur hur.
So please appreciate all my blog posts. Lol.
So after leaving Suluban Beach which I've blogged here, we went to Pura Luhur Uluwatu.
Pura Luhur Uluwatu is about one hour plus drive from Kuta and it is a Balinese sea temple that is meant to protect Balinese from evil spirits.
We went there for the sunset and to take a good look at the Balinese temple.
Watching sunset at Uluwatu is one of the must do when you visit Bali.

#1 Just some trees' shadows and mine.
Take note : There'll be a lot of monkeys around where drivers park their car and you have to be extra careful of your belongings especially your glasses, sunglasses, cameras or phones.
From what I heard, these monkeys will snatch your belongings and trade it for food. So unless you bribe these monkeys with some fruit, you're unlikely to get your belongings back. Damn these little cunning furry fellas.

#2 Entrance to Pura Luhur Uluwatu is IDR20,000 (RM6).

#3 There are two different vantage point for you to enjoy the great view and this is the right portion where the temple stands.

#4 While this is on the left where the Kecak dance performance takes place everyday. To watch the dance, you'll have to pay IDR70,000 (RM21).
We didn't go for the Kecak dance performance as we weren't really interested and the price was somewhat pricey.

#5 Me Vinci lego man says hi to Uluwatu.

#6 He's a lucky lego man, he flew all the way to Bali. Haha.

#7
Proper attire is needed to visit Pura Luhur Uluwatu, you either wear long pants, bring your own sarong, or rent a sarong for free.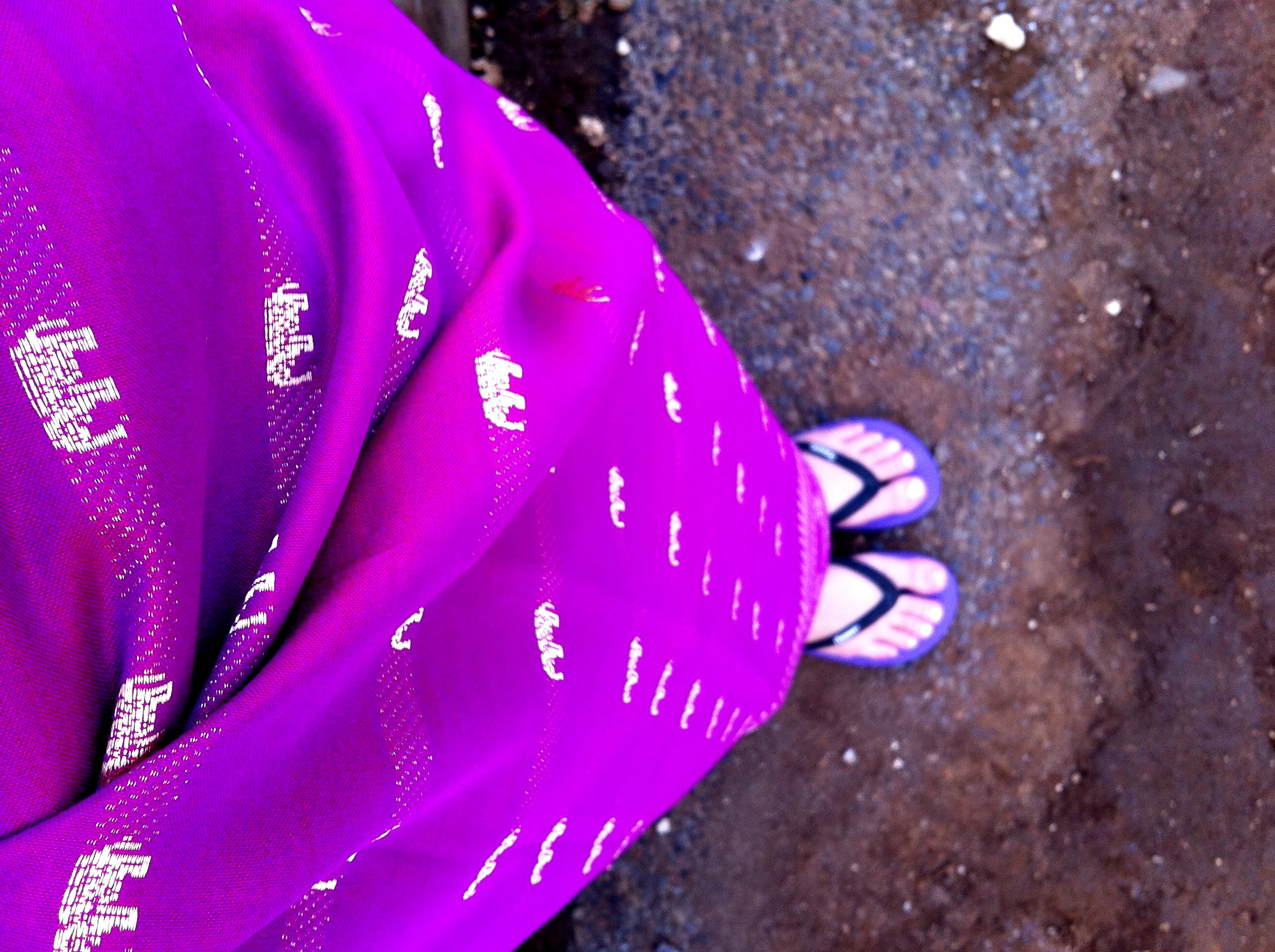 #8 I of course brought my own sarong that I bought from Bangkok three years ago. It was my first time wearing my sarong after it sits in my wardrobe for so long. Couldn't find an occasion that suits.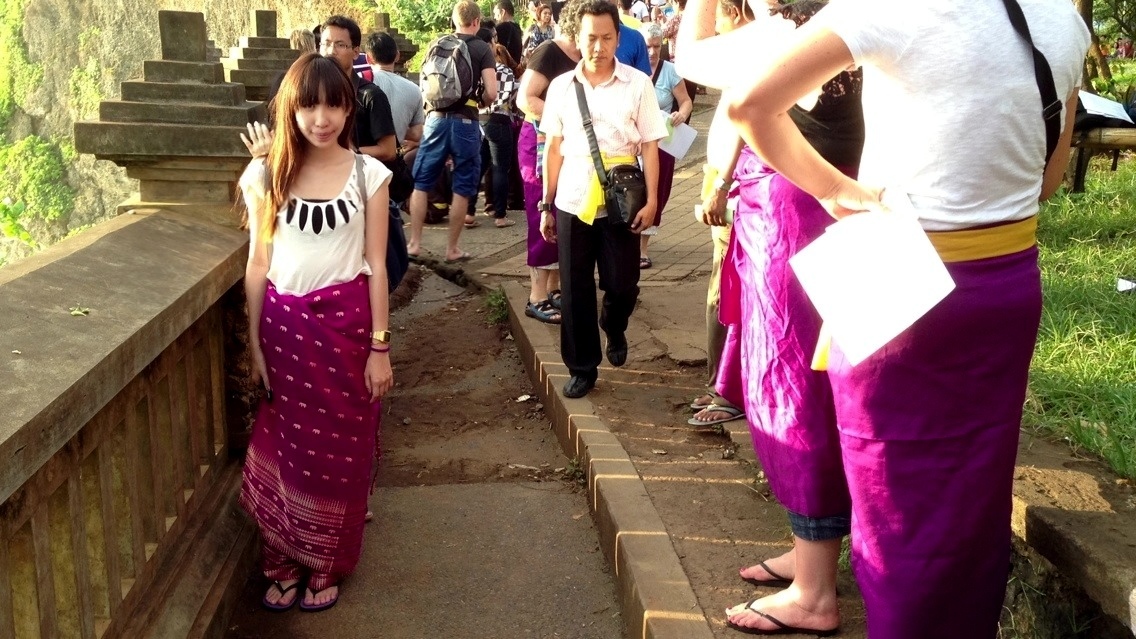 #9 My sarong's colour somehow matches the sarong that is available for rent.

#10 Love the view behind.

#11 Me brother.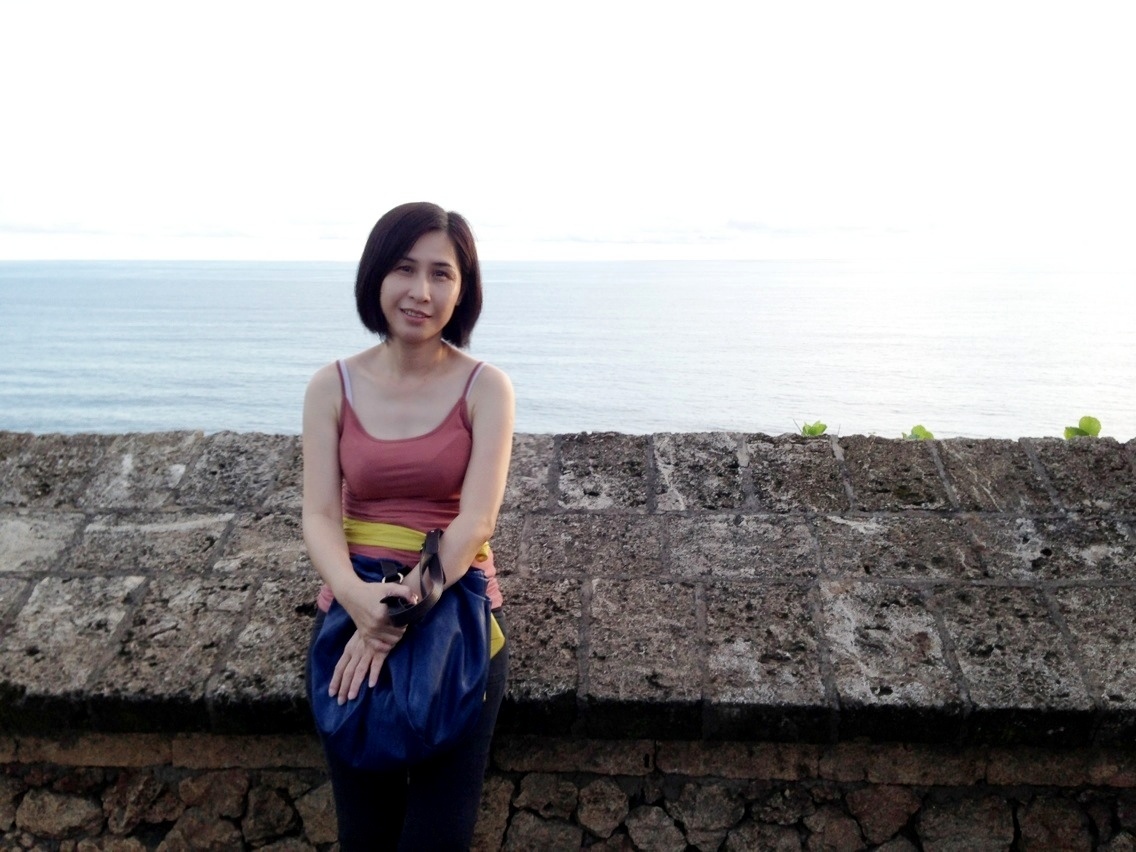 #12 Me mom.

#13 And wont you look at that beautiful sunset.

#14 It was pretty amazing seeing the sky changed it's colour.
After the sunset we went for dinner at Jimbaran Beach before calling it a day.
There's a whole stretch of seafood restaurant along Jimbaran Beach and the one we went to is Lia Cafe Jimbaran Seafood which is suppose to be cheaper according to my brother.

#15 It was dinner by the beach.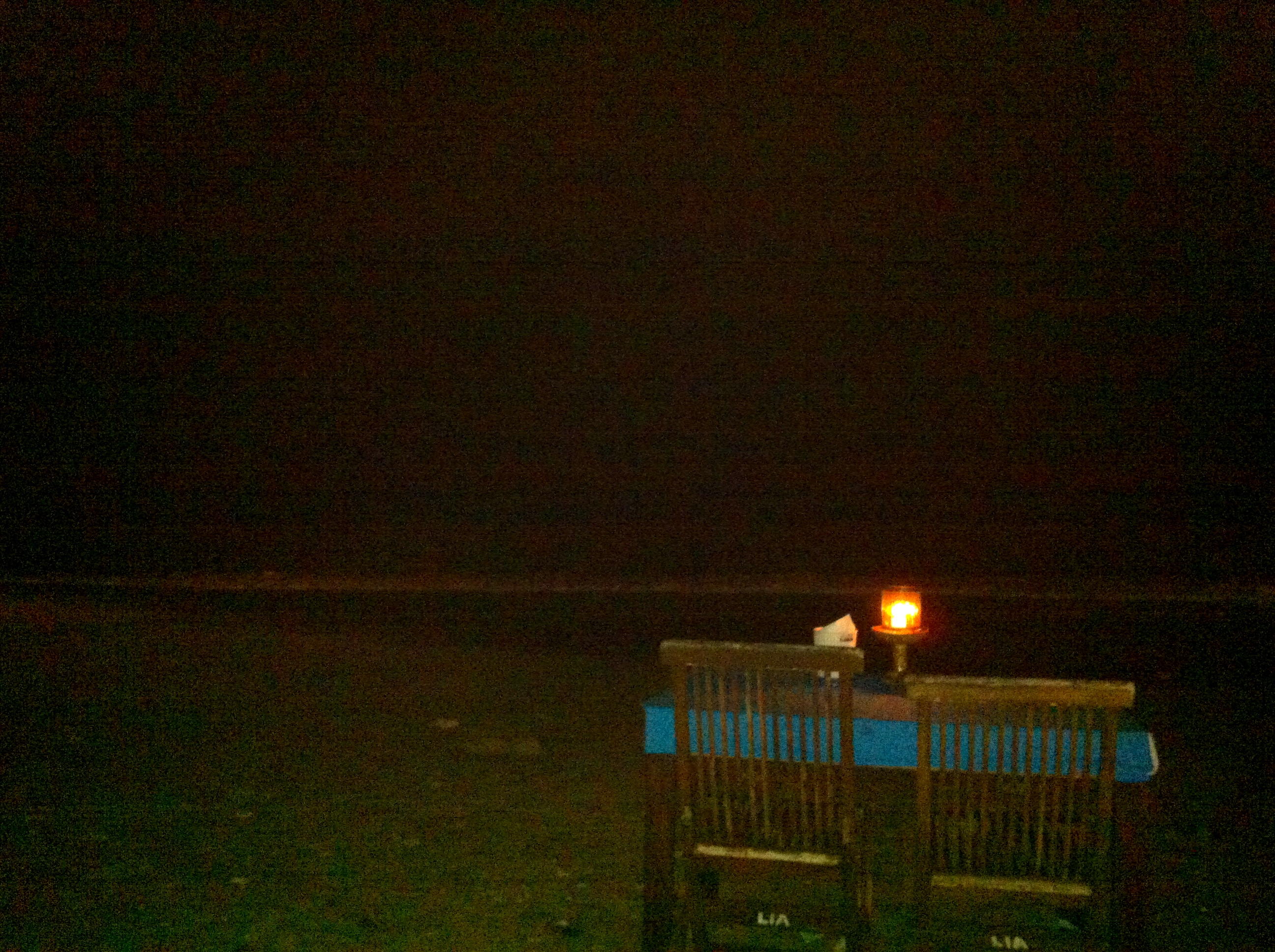 #16 So near to the beach that when there were waves, the table in front of us could actually feel the sea water under their feet.

#17 We ordered Paket A which includes 8 pieces of prawns, 0.5kg of fish, 8 pieces of clams, and 0.5kg of squids for IDR230,000 (RM69). There're also 2 coconuts, soups, salads, and rice that goes with the set.

#18 This is my mom trying to look like a ghost.
Dinner was pretty worth it, squid was grilled to perfection although the fish was a little too hard.
It was quite a good meal that we had to go back for lunch on the last day. :)
PURA LUHUR ULUWATU
Badung Regency – 80364
Uluwatu, Bali, Indonesia

LIA CAFE JIMBARAN SEAFOOD
Jl Pemalisan Agung,
Jimbaran, Bali, Indonesia